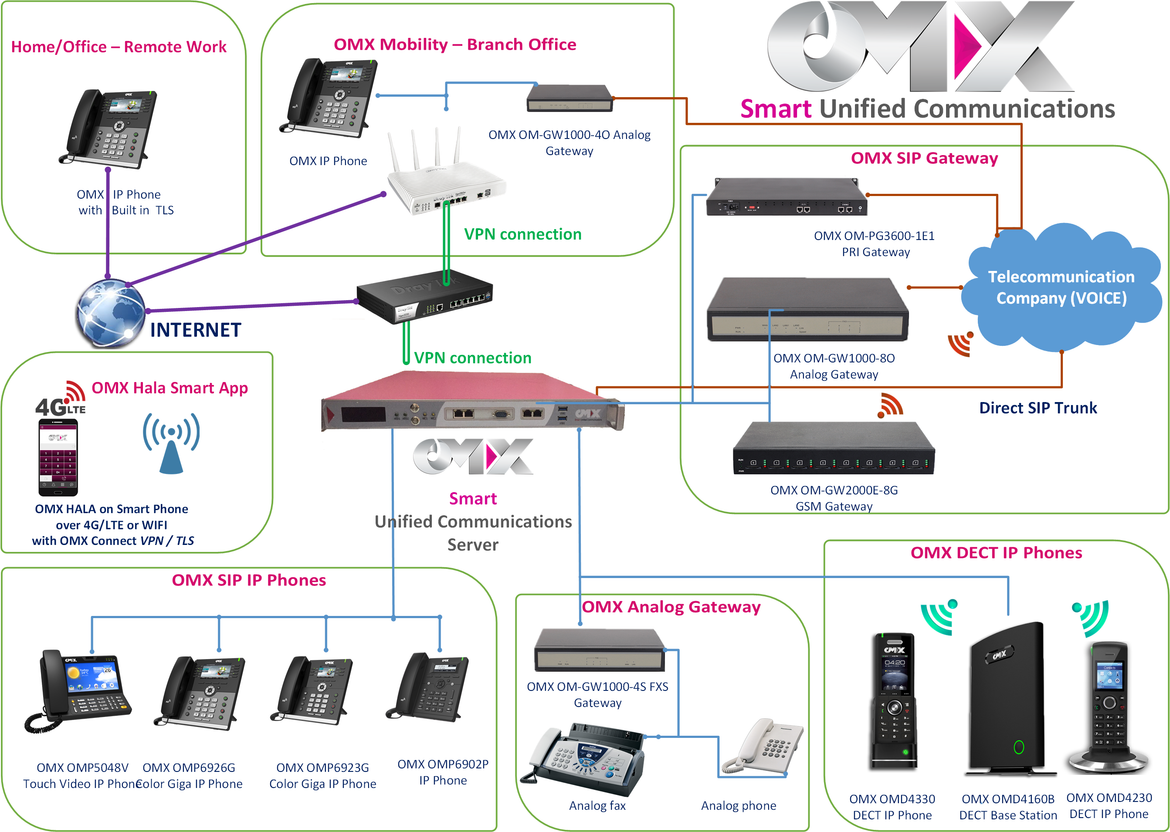 OMX Smart UC IP Telephony Connection Diagram with Remote Work
OMX Smart Unified Communication Solution has full End to End IP Telephony Solution. 
OMX Smart UC Supports various brands of End Points (IP Telephone, Soft Phones, Door Phones, IP Cameras and other devices / software) that are running SIP protocol (including OMX devices, and other leading suppliers like Yealink, Grandstream, Fanvil, Htek and CISCO SIP Phones), in addition to CISCO SCCP IP Phones.
SIP IP Gateways are supported to connect to telephone operators using ISDN (SIP PRI Gateway), Analog (SIP FXO Gateway), GSM (SIP GSM Gateway) in addition to SIP Trunk (Native support with gateway).
SIP IP Gateway and SIP End Points can be connected to OMX Smart UC in the same network, or in a branch network connected through VPN tunnel. 
Some SIP IP Phones (and SIP Soft phones) with built in VPN or TLS can be registered and connected from anywhere using ADSL/Broadband or 4G connection.